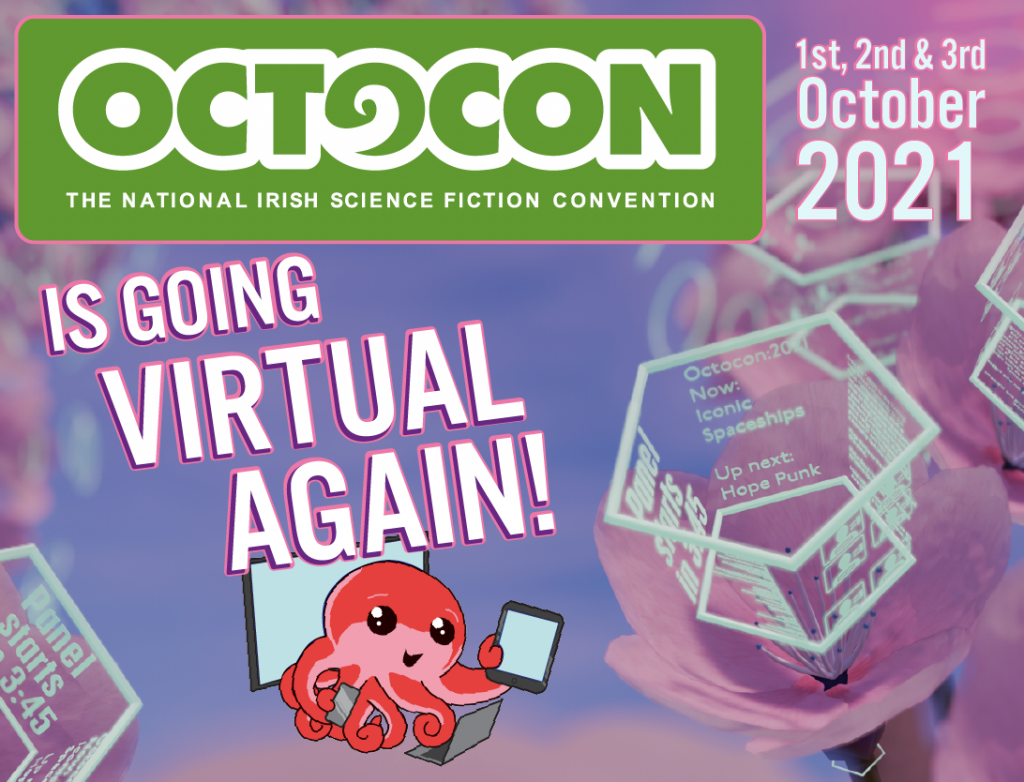 A message from our chair:
The committee and I had very much hoped that we would be able to host an in-person convention this year. Unfortunately government guidelines and ongoing restrictions on numbers at large gatherings make it impossible for us to plan an event at our chosen venue this year, and we have decided to go virtual once more for 2021.
Octocon 2021 will take place from Friday 1st to Sunday 3rd October 2021, using much of the same technology as our successful 2020 convention. We're already in the middle of planning some exciting new programming for you!
If you have a membership for 2021, you should have received an email from us already. As with last year, your membership will be automatically rolled over to our next physical convention in 2022 – effectively giving you the early bird rate!
However, you are very welcome to request a refund for your membership – please contact members@octocon.com. We aim to process refunds within two weeks. Please note there will be a cut-off date for refunds but it will be closer to the convention and we will give you ample notice.
Keep an eye on our social media and website for more information.