Laura (El) Lam | Ruth Frances Long / Jessica Thorne | Oisín McGann
Maura McHugh | Juliet E McKenna | Kim Newman | Peadar Ó Guilín
Gillian Pollack | Darren Shan | Robert JE Simpson | Russell A Smith
Francesco Verso | Nik Vincent-Abnett | Jo Zebedee
Laura (El) Lam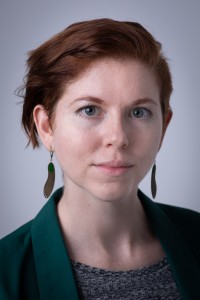 Originally from sunny California, Laura Lam now lives in cloudy Scotland. Lam is a Sunday Times Bestselling author whose work includes the near-future space thriller, Goldilocks, feminist space opera Seven Devils (co-written with Elizabeth May), BBC Radio 2 Book Club section False Hearts, the companion novel Shattered Minds, and the award-winning Micah Grey series: Pantomime, Shadowplay, and Masquerade. Lam's short fiction and essays have appeared in anthologies such as Nasty Women, Solaris Rising 3, Cranky Ladies of History, Scotland in Space, and more. Lam's romance alter ego is Laura Ambrose. Lam lectures part-time at Edinburgh Napier University on the Creative Writing MA.
Web: www.lauralam.co.uk | Twitter: @LR_Lam
Ruth Frances Long / Jessica Thorne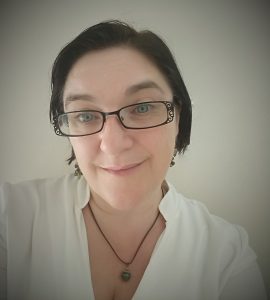 Ruth Frances Long writes young adult fantasy, often about scary fairies. She works in a specialized library of rare & occasionally crazy books.
In 2015 she won the European Science Fiction Society Spirit of Dedication Award for Best Author of Children's Science Fiction and Fantasy for A Crack in Everything.
As Jessica Thorne she writes Fantasy, Space Opera and other fantastic tales, including The Lost Girls of Foxfield Hall, The Queen's Wing, Mageborn and Nightborn. The Stone's Heart was nominated for the Romantic Novelists' Association Romantic Fantasy novel of the year in 2020. Her latest novel, The Bookbinder's Daughter will be available on the 20th September from Bookouture.
Web: www.rflong.com | Twitter: @RFLong and @JessThorneBooks | Facebook: R. F. Long and Jessica Thorne Author | Instagram: @RuthFrancesLong and @JessThorneBooks
Oisín McGann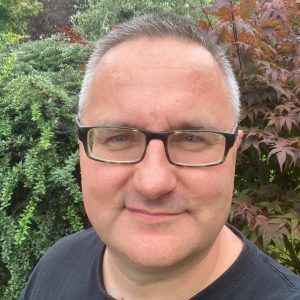 Oisín McGann was born in Dublin and spent his childhood there and in Drogheda, County Louth. He studied at Ballyfermot Senior College and Dun Laoghaire School of Art and Design, and went on to work in illustration, design and film animation, later moving to London to work as an art director and copy writer in advertising.
He has since become one of Ireland's most prolific and best-known writer-illustrators, and has produced dozens of books for all levels of reader, including twelve novels. He is the author of the Mad Grandad books, Headbomz: Wreckin' Your Head (in association with the ISPCC), and novels such as Race the Atlantic Wind, The Gods and Their Machines and The Wildenstern Saga. His latest books are We Want Our Park Back, a picture book for Green-Schools, and A Short, Hopeful Guide to Climate Change, a non-fiction book in association with Friends of the Earth, released in May 2021. He is the illustrator of Jason Byrne's Onion O'Brien series, the latest of which is The Secret Scientist.
He is a winner of the European Science Fiction Society Award, CBI's Children's Choice Award and has been shortlisted for numerous other awards, including the Waterstones Childrens' Book Prize in the UK, le Grand Prix de l'Imaginaire in France and Locus Magazine's Best First Novel Award in the US. He is married with three children, two dogs and a cat, and lives somewhere in the Irish countryside, where he won't be heard shouting at his computer.
Twitter: @OisinMcGann | Instagram: @oisinmcgann
Maura McHugh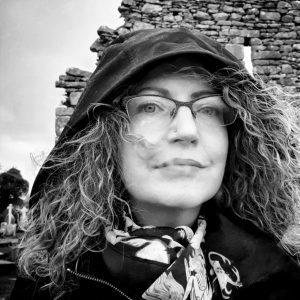 Maura McHugh lives in Galway and has written three collections: Twisted Fairy Tales and Twisted Myths – published in the USA – and The Boughs Withered (When I Told Them My Dreams) from NewCon Press in England (which was nominated for a British Fantasy Award for Best Collection). Her science fiction rom-com radio play, The Love of Small Appliances, broadcast in June 2019, is available online. She's written comic books for Dark Horse, IDW, and 2000 AD, and her monograph about David Lynch's iconic film, Twin Peaks: Fire Walk With Me, was nominated for a British Fantasy Award for Best Non Fiction. She walks and dreams in the woods often.
Twitter: @splinister | Instagram: @splinister
Juliet E McKenna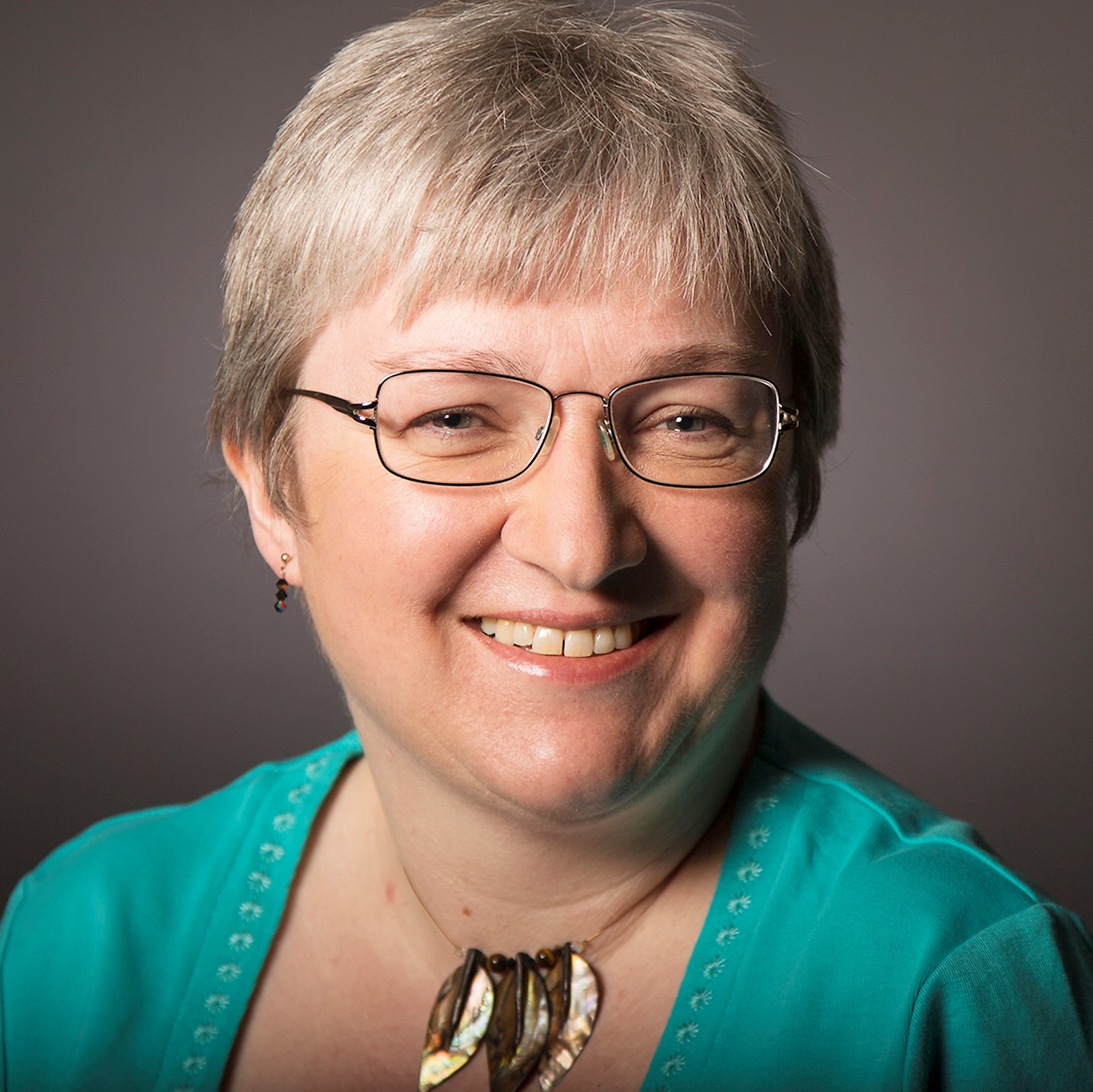 Juliet E McKenna is a British fantasy author living in the Cotswolds, UK. Loving history, myth and other worlds since she first learned to read, she has written fifteen epic fantasy novels so far. Her debut, The Thief's Gamble, began The Tales of Einarinn in 1999, followed by The Aldabreshin Compass sequence, The Chronicles of the Lescari Revolution, and The Hadrumal Crisis trilogy. The Green Man's Heir was her first modern fantasy rooted in British folklore in 2018, followed by The Green Man's Foe and The Green Man's Silence, all from Wizard's Tower Press. 2021 sees the publication of The Green Man's Challenge. She writes and comments on book trade issues, has served as a judge for major genre awards, reviews for magazines, and writes diverse shorter stories enjoying forays into dark fantasy, steampunk and SF. She has also written murder mysteries set in ancient Greece as J M Alvey. There are other interesting project in hand, but she can't talk about those just yet…
Web: julietemckenna.com | Twitter: @JulietEMcKenna
Kim Newman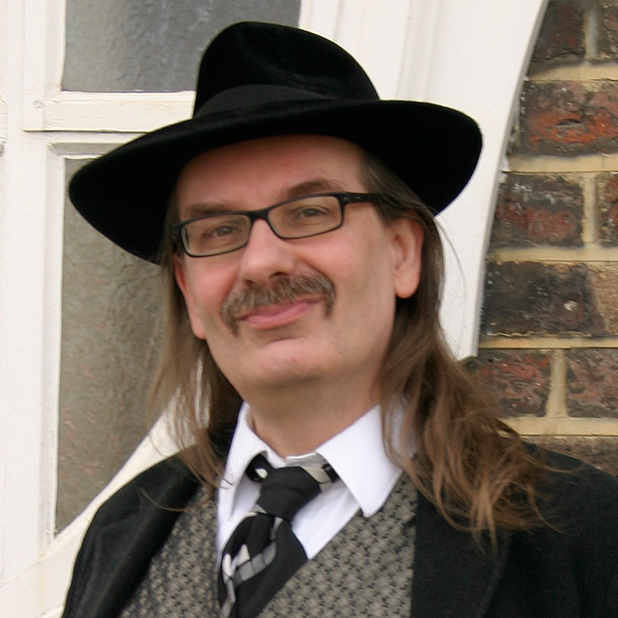 Kim Newman is a movie critic, author and broadcaster. He is a contributing editor to Sight & Sound and Empire magazines. His books about film include Nightmare Movies, Millennium Movies, Kim Newman's Video Dungeon and BFI Classics studies of Cat People, Doctor Who and Quatermass and the Pit. His fiction includes the Anno Dracula series, Life's Lottery, Professor Moriarty: The Hound of the D'Urbervilles, An English Ghost Story, The Secrets of Drearcliff Grange School and Angels of Music. His comics include Witchfinder: The Mysteries of Unland and Anno Dracula Seven Days in Mayhem. As 'Jack Yeovil', he wrote the Vampire Genevieve and Dark Future novels for Games Workshop. His next novel is Something More Than Night (Titan Books). He has written for television (Mark Kermode's Secrets of Cinema), radio (Afternoon Theatre: Cry-Babies) and the theatre (The Hallowe'en Sessions), and directed a tiny film (Missing Girl).
Web: www.johnnyalucard.com | Twitter: @AnnoDracula.
Peadar Ó Guilín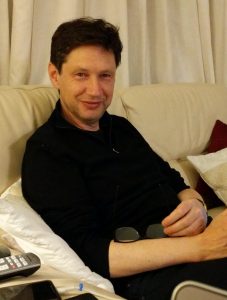 Irish writer Peadar Ó Guilín is the author of the YA novel, The Call, inspired by the beautiful northwest of Ireland where he grew up. The Invasion, a sequel to The Call and the end of the duology, was published in March 2018 and was a finallist for the 2019 Lodestar Award for Best Young Adult Book, awarded at Dublin 2019, an Irish Worldcon.
In September 2007, Peadar published his first novel, The Inferior, which the Times Educational Supplement called 'a stark, dark tale, written with great energy and confidence and some arresting reflections on human nature.' Foreign editors liked it too, and over the coming year it is to be translated into eight languages, including Japanese and Korean.
His fantasy and SF short stories have appeared in numerous venues, including Black Gate magazine and an anthology celebrating the best of the iconic Weird Tales.
Twitter: @TheCallYA
Gillian Polack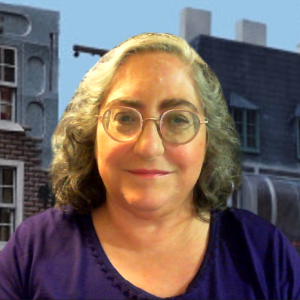 Dr Gillian Polack is a Jewish-Australian science fiction and fantasy writer, researcher and editor and is the winner of the 2020 A Bertram Chandler Award. The Green Children Help Out (a Jewish superhero novel) was released in late July. Her 2019 novel The Year of the Fruit Cake won the 2020 Ditmar for best novel and was shortlisted for best SF novel in the Aurealis Awards. She wrote the first Australian Jewish fantasy novel (The Wizardry of Jewish Women). Gillian is a Medievalist/ethnohistorian, currently working on how novels transmit culture. Her work on how writers use history in their fiction (History and Fiction) was shortlisted for the William Atheling Jr Award for Criticism or Review.
Twitter: @GillianPolack | Facebook: gillian.polack
Darren Shan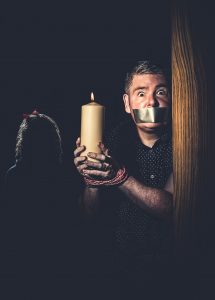 Darren Shan was born in London but has spent most of his life in Limerick in Ireland, where he lives with his wife and children. He has published 57 books for both children and adults, and has sold over 30 million books worldwide, making bestseller charts in the USA, the UK, Ireland, Hungary, Dubai, Japan, Taiwan and elsewhere. He is currently writing the Archibald Lox fantasy series, of which six books have already been published, with the final three due to see print in 2022.
Website: darrenshan.com/ | Twitter: @darrenshan | Facebook: darrenshanverified
Robert JE Simpson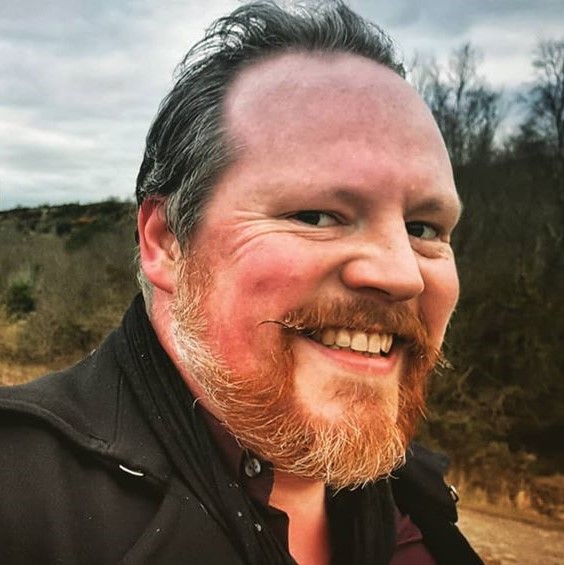 Robert JE Simpson is a freelance writer, broadcaster, publisher, artist and cultural historian from Belfast.
Formerly the official archivist for Hammer Films, he was founding editor of Diabolique magazine. He has contributed to books, magazines, blu-rays, and documentaries. He is a regular contributor to BBC Radio Ulster on cultural matters, and is co-director and host of CinePunked – a Belfast-based collective that specialises in live events and podcasts relating to film. He has recently been working on programming around issues of mental health, spent most of the pandemic drawing and is finishing a book on Hammer's sister company Exclusive Films.
Web: http://linktr.ee/avalard | Twitter: @avalard | Facebook: robertjesimpson | Instagram: @robertjesimpson
Russell A Smith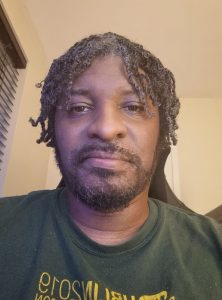 Author of the urban fantasy series, The Grenshall Manor Chronicles, and a newer urban fantasy universe explored first in the upcoming The Elementals anthology, Russell is additionally a presenter on the Brave New Words podcast, historian, licensed time traveller, serial convention volunteer, gamer and pop culture enthusiast. Still spends far too much time watching videos on cats, wrestling and cars he will never own.
Web: projectshadowlondon.com/ | Twitter: @RASmithPSL
Francesco Verso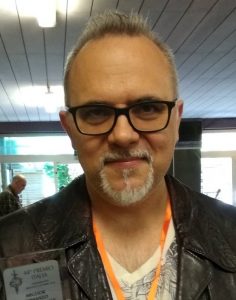 Francesco Verso is a multiple-award Science Fiction writer and editor.
He has published: Antidoti umani, e-Doll, Nexhuman, Bloodbusters and I camminatori (made of The Pulldogs and No/Mad/Land). Nexhuman and Bloodbusters – translated in English by Sally McCorry – have been published in the US by Apex Books, in the UK by Luna press and in China by Bofeng. He also works as editor of Future Fiction, a multicultural project, dedicated to scouting and publishing the best SF in translation from the World, from more than 30 countries and 11 languages with authors like Ian McDonald, Ken Liu, Liu Cixin, Vandana Singh, Xia Jia, Carme Torras, Olivier Paquet and others.& From 2019 he's the Honorary Director of the Fishing Fortress SF Academy of Chongqing (China). In 2020 he co-organized the FutureCon, an online convention with more than 65 guests coming from 20 different countries.
Twitter: @Francesco_Verso
Nik Vincent-Abnett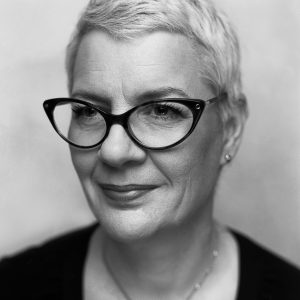 Nik Vincent-Abnett began working as a freelance editor, but has published work in a number of mediums, including advertising, training manuals, comics and short stories. She has worked as a ghost writer, and has collaborated with her partner, Dan Abnett, writing novels, and in the games industry. Nik's latest solo, independent novel, The Wipe, was published by NewCon Press in the spring. She lives and works in Maidstone, Kent, where she cooks and decorates, and throws pots.
Jo Zebedee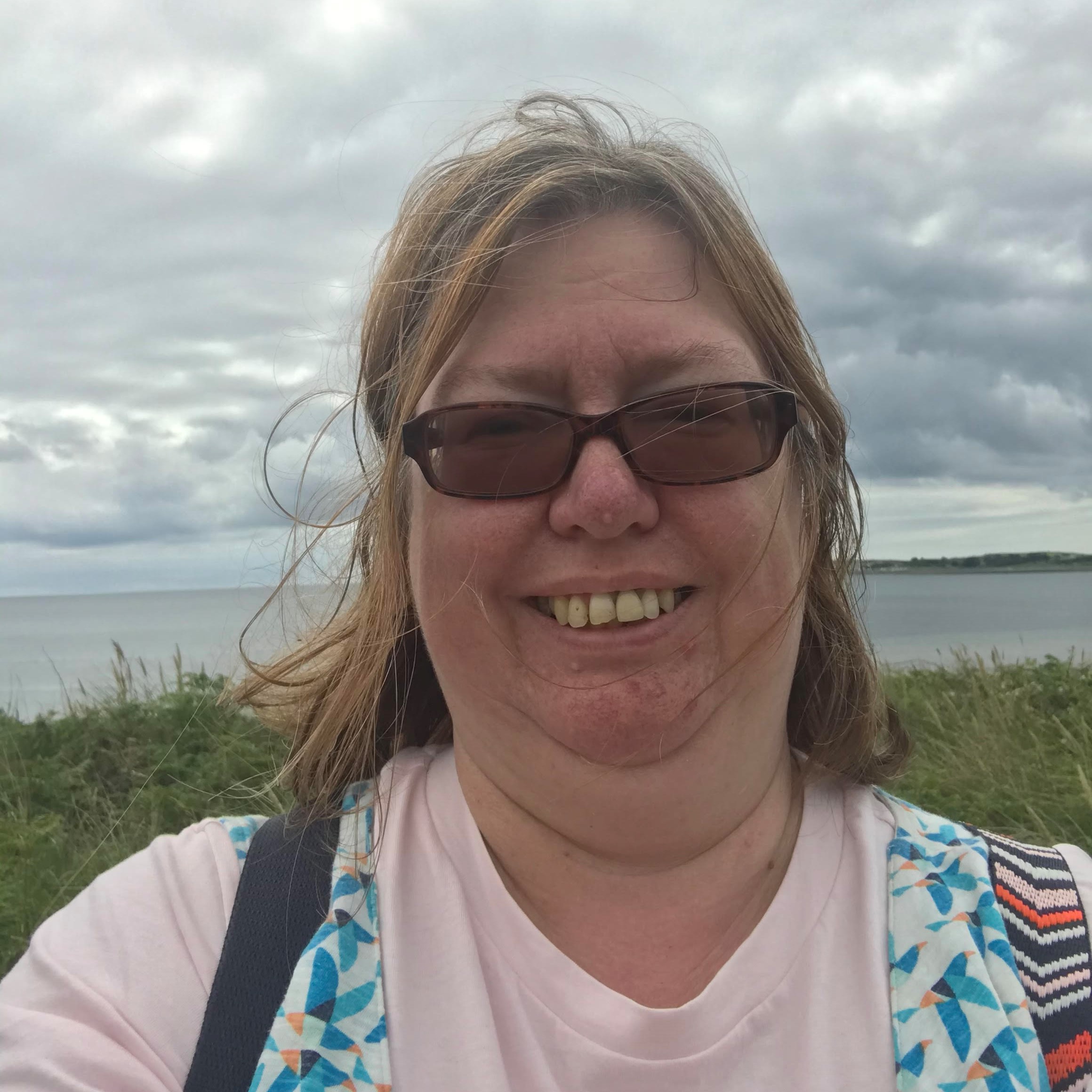 Jo is a sci fi and fantasy author from the frozen North, near Belfast. She also runs a bookstore, and a consultancy, and welcomes all offers of cloning.
Twitter: @jozebwrites