Dan Abnett | Shelly Bond | Michael Carroll | Aliette de Bodard
Sean the Dino Guy | Tríona Farrell | Jack Fennell | Fabio Fernandes
Gareth Hanrahan | PJ Holden | Amie Kaufman | RB Kelly
Dan Abnett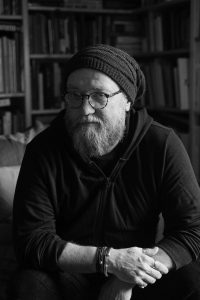 Dan Abnett is a multiple New York Times bestselling author and an award-winning comic book writer. He has written over fifty novels, including the acclaimed Gaunt's Ghosts series, the Inquisitor Eisenhorn Cycle, and volumes of the million-selling Horus Heresy series. His many other novels include The Silent Stars Go By (Doctor Who), Rocket Raccoon and Groot: Steal the Galaxy, Triumff, and Embedded. In comics, his 2008 run on The Guardians of the Galaxy for Marvel formed the inspiration for the blockbuster movies. He is also noted for significant work on DC's Legion of Superheroes and Aquaman and, for the Vertigo imprint, The New Deadwardians. A regular contributor to the UK's long-running 2000AD, he is the creator of series including Brink, Grey Area, Feral and Foe, Lawless, Kingdom and the classic Sinister Dexter. He has also written extensively for the games industry, including Shadow of Mordor and Alien: Isolation. Dan lives and works in Maidstone, Kent, in the UK.
Shelly Bond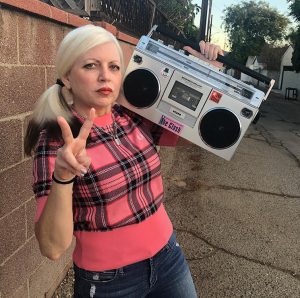 Shelly Bond is the editor of the Eisner award-winning series Bitter Root, Fables, and The Sandman: Overture. She's the Editor-in-Chief of OFFREGISTER.PRESS and BLACK CROWN with her husband, artist Philip Bond. A former DC/Vertigo Executive and Editor for over two decades, Bond has been driven to edit & curate comic books, crush deadlines and design/innovate. She's best known for her self-published anthologies funded through Kickstarter including Insider Art, Femme Magnifique: 50 Magnificent Women Who Changed The World, and Heavy Rotation. Shelly is currently writing and art directing her magnum opus, Filth & Grammar: The Comic Book Editor's Secret Handbook, thanks to 2,375 Kickstarter backers. She wields red pens and tap shoes with equal aplomb and lives in Los Angeles.
Michael Carroll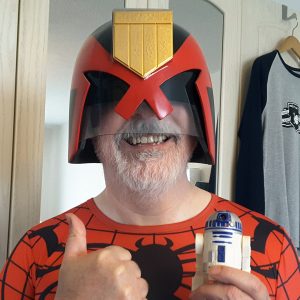 Michael Carroll is the author of over forty books, including the award-winning New Heroes series of Young Adult superhero novels and the #1 Amazon best-selling cult graphic novel Judge Dredd: Every Empire Falls. He currently writes Judge Dredd, Proteus Vex, Mayflies and Dreadnoughts for 2000AD and Judge Dredd Megazine. Other works include Jennifer Blood for Dynamite Entertainment, Razorjack for Titan Books (co-written with artist John Higgins), and the Rico Dredd trilogy for Abaddon Books, for whom he has also created the acclaimed Judges series.
Check out his website at www.michaelowencarroll.com and/or his acclaimed comics blog Rusty Staples at michaelowencarroll.wordpress.com
Michael was a Guest of Honour at our first online Octocon in 2020, and will be Guest of Honour again at our next physical convention (2022, we hope).
Aliette de Bodard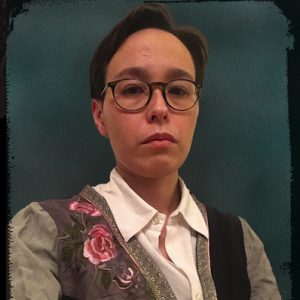 Aliette de Bodard lives and works in Paris. She has won three Nebula Awards, a Locus Award, a British Fantasy Award and four British Science Fiction Association Awards. She was a double Hugo finalist for 2019 (Best Series and Best Novella).
Her most recent book is Fireheart Tiger (Tor.com), a sapphic romantic fantasy inspired by pre colonial Vietnam, where a diplomat princess must decide the fate of her country, and her own. She also wrote Seven of Infinities (Subterranean Press), a space opera where a sentient spaceship and an upright scholar join forces to investigate a murder, and find themselves falling for each other. Other books include Of Dragons, Feasts and Murders, (JABberwocky Literary Agency, Inc.), a fantasy of manners and murders set in an alternate 19th Century Vietnamese court.
Her space opera books include The Tea Master and the Detective (2018 Nebula Award winner, 2018 British Fantasy Award winner, 2019 Hugo Award finalist). Her short story collection Of Wars, and Memories, and Starlight is out from Subterranean Press.
Web: www.aliettedebodard.com | Twitter: @aliettedb | Instagram: @aliettedb
Sean the Dino Guy
Having been fascinated by prehistory since a time before he could read, speak or stand in an upright position (he still struggles to do at least one of these things on a daily basis), Sean is considered one of the biggest dinosaur enthusiasts Ireland has ever produced.
As a former stand up comedian, Sean likes to show us the funny side of science, making his dinosaur talks as fun as they are educational (Sean has consulted with some of the world's leading palaeontologists to sure that his content is as accurate as possible).
Kids will enjoy learning about dinosaurs from someone with this much enthusiasm, while the adults in the audience will find the humour and pop culture references worthy of a few chuckles.
Sean's brand new Octocon show will see him tell us all about what dinosaurs we can expect to see in the upcoming Jurassic World: Dominion movie (expect to meet some new and familiar faces).
He has spoken to some of the film's crew, so guarantees that he has the inside track!
The Dino Guy has delivered dinosaur talks at many venues (and 4 countries) and events including the Irish Film Institute, the UCD Science Expression Festival, Tayto Park, Dublin Comic Con and even London's Comedy Store.
Twitter: @DinoGuyIRL | Facebook: DinoGuyIRL | Instagram: @dinoguyirl
Tríona Farrell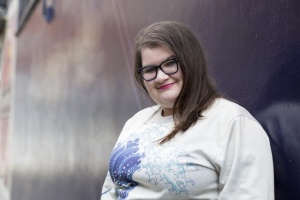 Tríona is an Irish comic book colourist who has worked on titles such as Crowed, Black Widow, Spider-Man and Terminator and currently lives in Dublin with her partner and her cats.
Twitter: @treestumped
Jack Fennell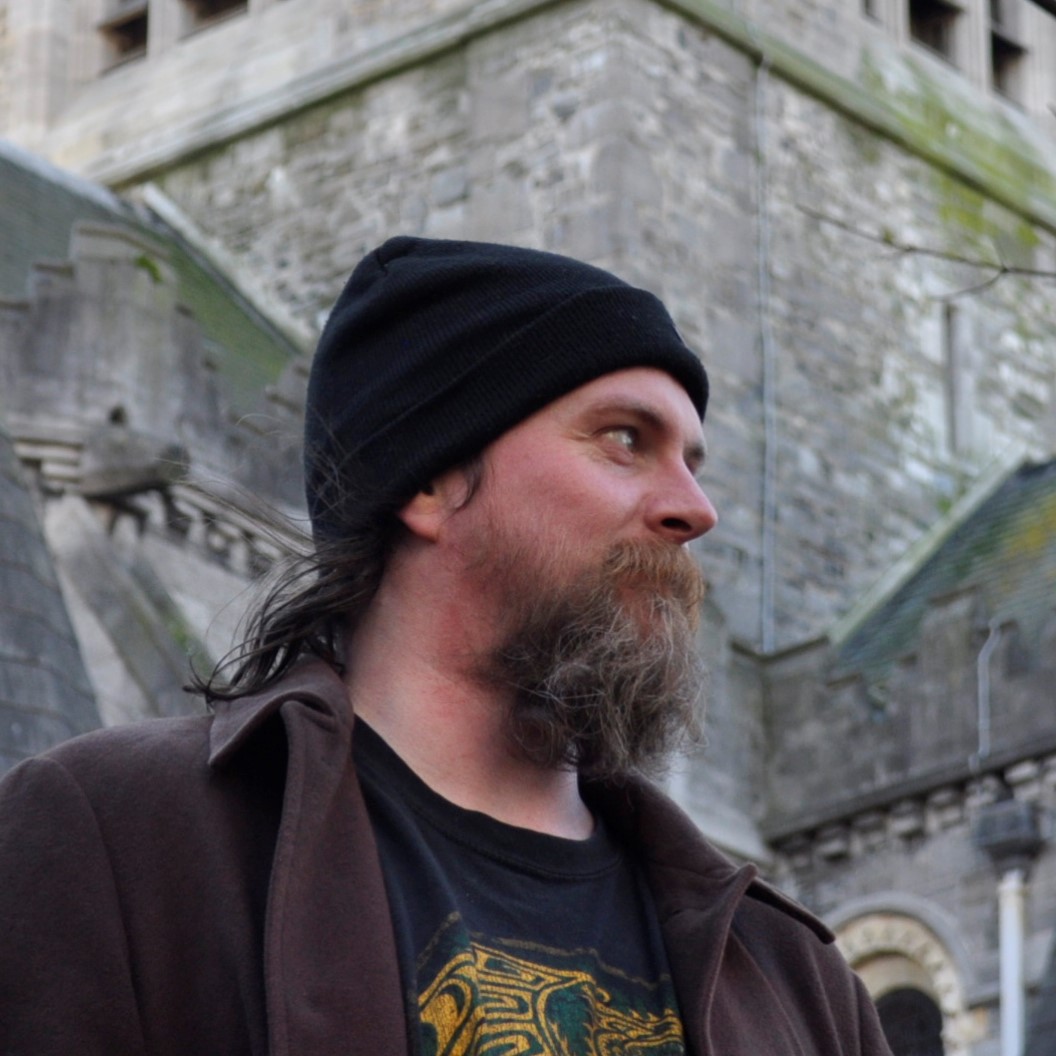 Jack Fennell is a writer, anthologist and editor from Limerick. He has published academic studies on Irish science fiction and horror fiction, and he is the editor of the science fiction anthology A Brilliant Void (2018) and the fantasy anthology It Rose Up (2021). He also publishes short fiction, as himself and also under the name Jack Deel. He teaches at the University of Limerick.
Twitter: @JFennellAuthor
Fabio Fernandes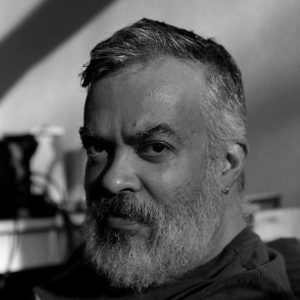 Fabio Fernandes is a Brazilian writer currently based in Italy. He has published several books, among which the novels Os Dias da Peste and Back in the USSR (in Portuguese) and the collection L'Imitatore (in Italian). Also a translator, he is responsible for the translation to
Brazilian Portuguese of several SF novels, including Neuromancer and A Clockwork Orange. His short stories have been published online in Brazil, Portugal, Romania, the UK, New Zealand, and USA, and also in Ann and Jeff VanderMeer's Steampunk II: Steampunk Reloaded, The Apex Book of World SF, Vol 2, Stories for Chip. Co-edited (with Djibril al-Ayad) the postcon anthology We See a Different Frontier, and, with Francesco Verso, the anthology Solarpunk – Come ho imparato ad amare il futuro (How I learned to love the future). Graduate of Clarion West, class of 2013. Formerly slush reader for Hugo Award-winner Clarkesworld Magazine. His first book in English, the collection Love. An Archaeology, was published in March by Luna Press Publishing. A steampunk novella, Under Pressure, will be published by NewCon Press later this year, and a weird SF novel, Love Will Tear Us Apart (in Portuguese) will be published by Uboro Lopes Editora in 2022.
Twitter: @fabiofernandes
Gareth Hanrahan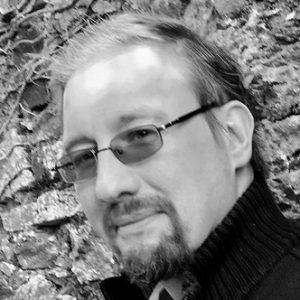 Gareth Hanrahan's a writer and game designer based in Cork. He's written more gaming books than he can readily recall, by virtue of the alchemical transformation of tea and guilt into words.
Web: garhanrahan.com | Twitter: @mytholder
PJ Holden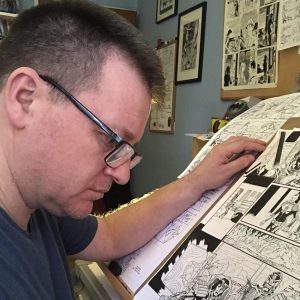 PJ Holden is a Belfast based comic book artist. Best known for his work on Judge Dredd over the past 20 years, PJ has also drawn Rogue Trooper, Sinister Dexter, Robocop, The Entire DC Universe and X-Man, and much much more. With Gordon Rennie he co-created Dept of Monsterology, and with Garth Ennis he's drawn hundreds of pages of war stories covering everything from Tanks to Planes to Jungle. He is also the artist on 2000 AD's Noam Chimpsky, co-created with Kenneth Neimand.
Web: www.pauljholden.com | Twitter: @pauljholden
Amie Kaufman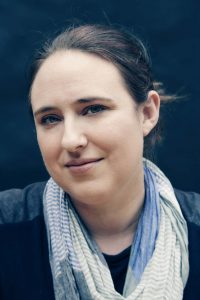 Amie Kaufman is a New York Times, USA Today and internationally bestselling author of science fiction and fantasy. Her multi-award winning work has been translated into nearly thirty languages, and has been described as "a game-changer" (Shelf Awareness), "stylistically mesmerising" (Publishers Weekly) and "out-of-this-world awesome" (Kirkus). Several of her series are currently in development for film and TV. Raised in Australia and occasionally Ireland, Amie has degrees in history, literature, law and conflict resolution, and is currently undertaking a PhD in Creative Writing. She is the host of the podcast Amie Kaufman on Writing. Amie lives by the sea in Melbourne, Australia with her husband, daughter, and rescue dog, and an extremely large personal library.
Twitter: @amiekaufman | Instagram: @amiekaufmanauthor
RB Kelly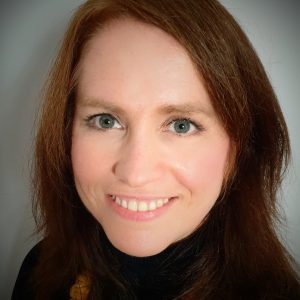 RB Kelly is an author and film theorist. Her debut novel, The Edge of Heaven, is published by NewCon Press and was shortlisted for the Arthur C Clarke Award. The sequel will be published in 2022. Her short stories can be found in publications from around the world, including The Best of British Science Fiction, Aurealis, and Andromeda Spaceways Magazine. She has a PhD in film studies and, with film historian Robert JE Simpson, co-runs CinePunked, an organisation dedicated to bridging the gap between film fandom and film theory.
Web: www.rbkelly.co.uk | Facebook: RachaelKellyWriter | Twitter: @r_b_kelly