Octocon loves to celebrate our home-grown Irish creators, and we have a very fantastic bunch to show off, many of them regular Octocon panellists and guests.
Ruth Frances Long / Jessica Thorne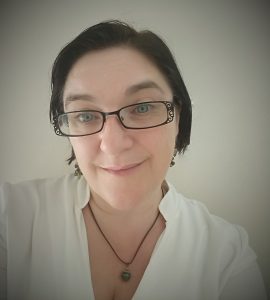 Ruth Frances Long writes young adult fantasy, often about scary fairies. She works in a specialized library of rare & occasionally crazy books.
In 2015 she won the European Science Fiction Society Spirit of Dedication Award for Best Author of Children's Science Fiction and Fantasy for A Crack in Everything.
As Jessica Thorne she writes Fantasy, Space Opera and other fantastic tales, including The Lost Girls of Foxfield Hall, The Queen's Wing, Mageborn and Nightborn. The Stone's Heart was nominated for the Romantic Novelists' Association Romantic Fantasy novel of the year in 2020. Her latest novel, The Bookbinder's Daughter will be available on the 20th September from Bookouture.
Web: www.rflong.com | Twitter: @RFLong and @JessThorneBooks | Facebook: R. F. Long and Jessica Thorne Author | Instagram: @RuthFrancesLong and @JessThorneBooks
Peadar Ó Guilín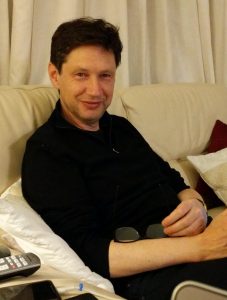 Irish writer Peadar Ó Guilín is the author of the YA novel, The Call, inspired by the beautiful northwest of Ireland where he grew up. The Invasion, a sequel to The Call and the end of the duology, was published in March 2018 and was a finallist for the 2019 Lodestar Award for Best Young Adult Book, awarded at Dublin 2019, an Irish Worldcon.
In September 2007, Peadar published his first novel, The Inferior, which the Times Educational Supplement called 'a stark, dark tale, written with great energy and confidence and some arresting reflections on human nature.' Foreign editors liked it too, and over the coming year it is to be translated into eight languages, including Japanese and Korean.
His fantasy and SF short stories have appeared in numerous venues, including Black Gate magazine and an anthology celebrating the best of the iconic Weird Tales.
Twitter: @TheCallYA
Oisín McGann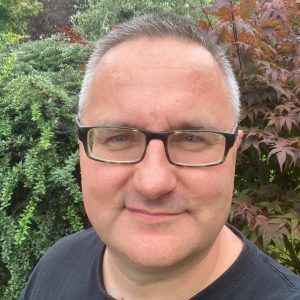 Oisín McGann was born in Dublin and spent his childhood there and in Drogheda, County Louth. He studied at Ballyfermot Senior College and Dun Laoghaire School of Art and Design, and went on to work in illustration, design and film animation, later moving to London to work as an art director and copy writer in advertising.
He has since become one of Ireland's most prolific and best-known writer-illustrators, and has produced dozens of books for all levels of reader, including twelve novels. He is the author of the Mad Grandad books, Headbomz: Wreckin' Your Head (in association with the ISPCC), and novels such as Race the Atlantic Wind, The Gods and Their Machines and The Wildenstern Saga. His latest books are We Want Our Park Back, a picture book for Green-Schools, and A Short, Hopeful Guide to Climate Change, a non-fiction book in association with Friends of the Earth, released in May 2021. He is the illustrator of Jason Byrne's Onion O'Brien series, the latest of which is The Secret Scientist.
He is a winner of the European Science Fiction Society Award, CBI's Children's Choice Award and has been shortlisted for numerous other awards, including the Waterstones Childrens' Book Prize in the UK, le Grand Prix de l'Imaginaire in France and Locus Magazine's Best First Novel Award in the US. He is married with three children, two dogs and a cat, and lives somewhere in the Irish countryside, where he won't be heard shouting at his computer.
Twitter: @OisinMcGann | Instagram: @oisinmcgann
Jack Fennell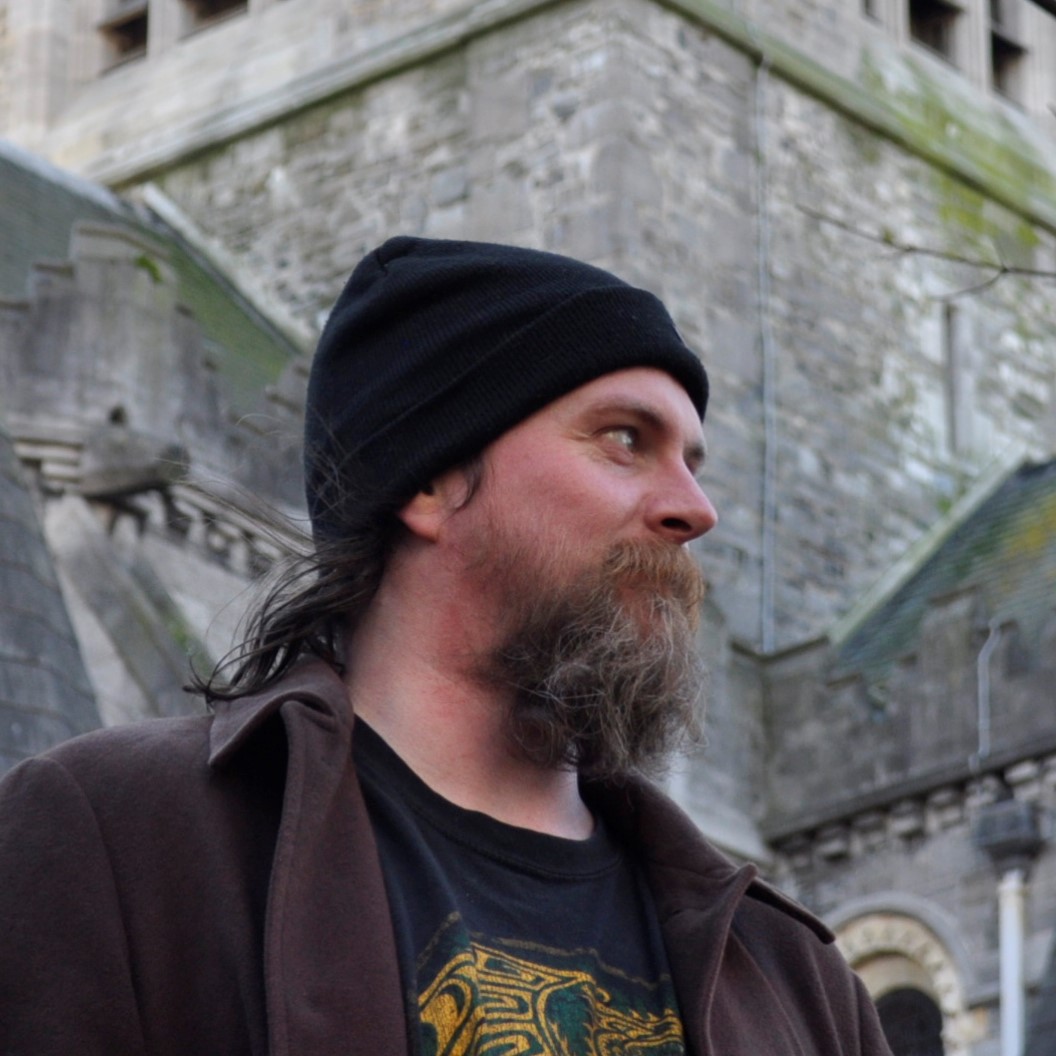 Jack Fennell is a writer, anthologist and editor from Limerick. He has published academic studies on Irish science fiction and horror fiction, and he is the editor of the science fiction anthology A Brilliant Void (2018) and the fantasy anthology It Rose Up (2021). He also publishes short fiction, as himself and also under the name Jack Deel. He teaches at the University of Limerick.
Twitter: @JFennellAuthor
Tríona Farrell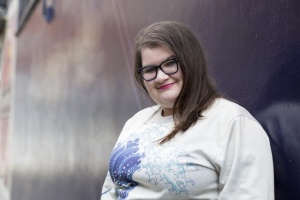 Tríona is an Irish comic book colourist who has worked on titles such as Crowed, Black Widow, Spider-Man and Terminator and currently lives in Dublin with her partner and her cats.
Twitter: @treestumped