Octo has been hard at work on social media, announcing some of the wonderful writers, artists and creatives who will be appearing at Octocon this year!
We're particularly delighted to welcome back some of our previous Guests of Honour.
Kim Newman (GoH 1995)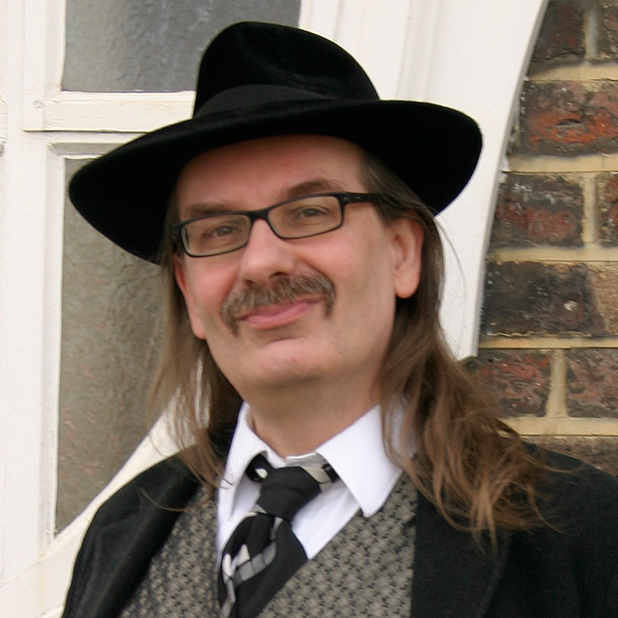 Kim Newman is a movie critic, author and broadcaster. He is a contributing editor to Sight & Sound and Empire magazines. His books about film include Nightmare Movies, Millennium Movies, Kim Newman's Video Dungeon and BFI Classics studies of Cat People, Doctor Who and Quatermass and the Pit. His fiction includes the Anno Dracula series, Life's Lottery, Professor Moriarty: The Hound of the D'Urbervilles, An English Ghost Story, The Secrets of Drearcliff Grange School and Angels of Music. His comics include Witchfinder: The Mysteries of Unland and Anno Dracula Seven Days in Mayhem. As 'Jack Yeovil', he wrote the Vampire Genevieve and Dark Future novels for Games Workshop. His next novel is Something More Than Night (Titan Books). He has written for television (Mark Kermode's Secrets of Cinema), radio (Afternoon Theatre: Cry-Babies) and the theatre (The Hallowe'en Sessions), and directed a tiny film (Missing Girl).
Web: www.johnnyalucard.com | Twitter: @AnnoDracula
Maura McHugh (GoH 2015)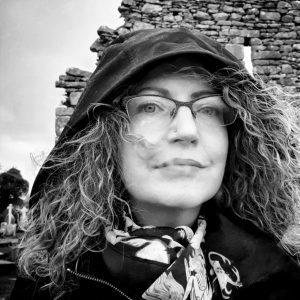 Maura McHugh lives in Galway and has written three collections: Twisted Fairy Tales and Twisted Myths – published in the USA – and The Boughs Withered (When I Told Them My Dreams) from NewCon Press in England (which was nominated for a British Fantasy Award for Best Collection). Her science fiction rom-com radio play, The Love of Small Appliances, broadcast in June 2019, is available online. She's written comic books for Dark Horse, IDW, and 2000 AD, and her monograph about David Lynch's iconic film, Twin Peaks: Fire Walk With Me, was nominated for a British Fantasy Award for Best Non Fiction. She walks and dreams in the woods often.
Twitter: @splinister | Instagram: @splinister
Dan Abnett (GoH 2017)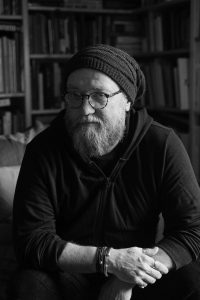 Dan Abnett is a multiple New York Times bestselling author and an award-winning comic book writer. He has written over fifty novels, including the acclaimed Gaunt's Ghosts series, the Inquisitor Eisenhorn Cycle, and volumes of the million-selling Horus Heresy series. His many other novels include The Silent Stars Go By (Doctor Who), Rocket Raccoon and Groot: Steal the Galaxy, Triumff, and Embedded. In comics, his 2008 run on The Guardians of the Galaxy for Marvel formed the inspiration for the blockbuster movies. He is also noted for significant work on DC's Legion of Superheroes and Aquaman and, for the Vertigo imprint, The New Deadwardians. A regular contributor to the UK's long-running 2000AD, he is the creator of series including Brink, Grey Area, Feral and Foe, Lawless, Kingdom and the classic Sinister Dexter. He has also written extensively for the games industry, including Shadow of Mordor and Alien:Isolation. Dan lives and works in Maidstone, Kent, in the UK.
Nik Vincent-Abnett (GoH 2017)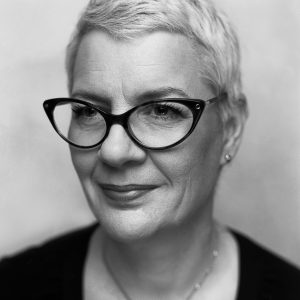 Nik Vincent-Abnett began working as a freelance editor, but has published work in a number of mediums, including advertising, training manuals, comics and short stories. She has worked as a ghost writer, and has collaborated with her partner, Dan Abnett, writing novels, and in the games industry. Nik's latest solo, independent novel, The Wipe, was published by NewCon Press in the spring. She lives and works in Maidstone, Kent, where she cooks and decorates, and throws pots.
Michael Carroll (GoH 2020 & 2022)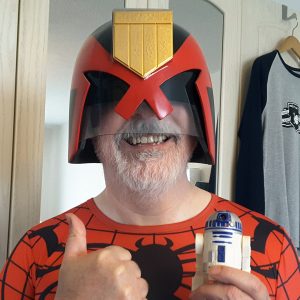 Michael Carroll is the author of over forty books, including the award-winning New Heroes series of Young Adult superhero novels and the #1 Amazon best-selling cult graphic novel Judge Dredd: Every Empire Falls. He currently writes Judge Dredd, Proteus Vex, Mayflies and Dreadnoughts for 2000AD and Judge Dredd Megazine. Other works include Jennifer Blood for Dynamite Entertainment, Razorjack for Titan Books (co-written with artist John Higgins), and the Rico Dredd trilogy for Abaddon Books, for whom he has also created the acclaimed Judges series.
Check out his website at www.michaelowencarroll.com and/or his acclaimed comics blog Rusty Staples at michaelowencarroll.wordpress.com